Infigo at .debug 2022
---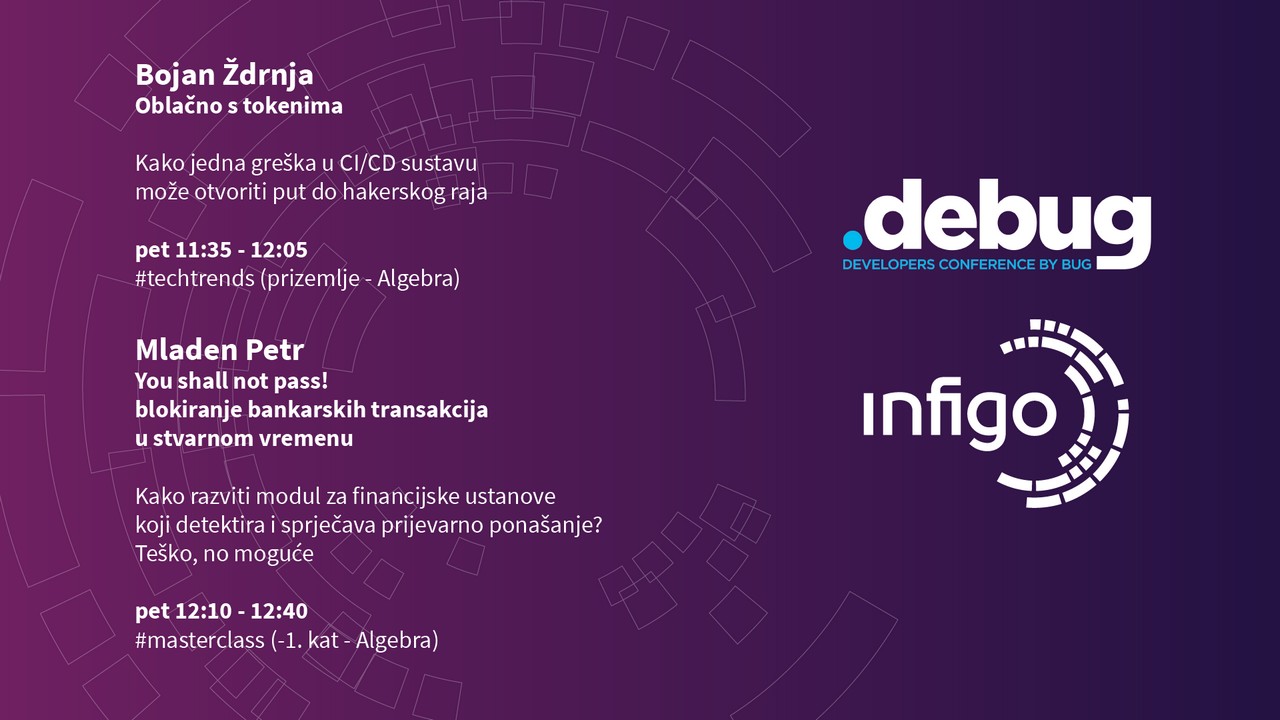 During the year, Infigo's experts visit numerous conferences, often as speakers, but we are especially pleased to appear at .debug, Croatia's largest developer conference.
Every year .debug grows and grows, and this year it has swelled to about 1,200 visitors who will have fun for two days and who knows how many more who will connect online.
This year, Infigo IS has its booth and two speakers - at the booth, as befits this conference, there will be craft beer, tasty food, and we are coming with lockpicking sets so people can experience what it's like to be a top burglar. Because when our hackers do red team exercise, anything is allowed.
As speakers, we are sending our technical director, Bojan Zdrnja, and the dev team lead, Mladen Petr. The two of them will hold lectures on Friday, each in their own track, "Cloudy with tokens" and "You shall not pass! – blocking banking transactions in real-time." Of course, Bojan will tell horror stories about vulnerabilities in CI / CD systems (Friday, 11:35 - 12:05), and Mladen will show how a demanding module for real-time fraud detection and prevention for financial institutions is being developed (Friday, 12: 10 - 12:40).